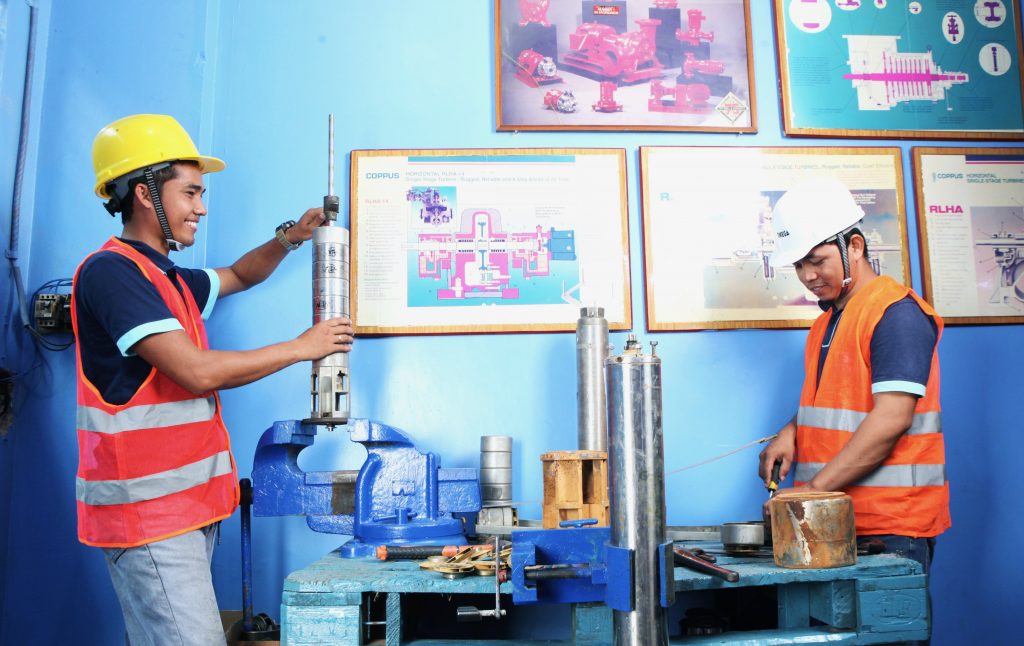 Onsite and Shop Repairs
Preventive Maintenance
Performance Testing
Spare Parts
Onsite and Shop Repairs
No matter where and when your pump has been made. We have enough skills and knowledge to ensure highest possible performance after repair.
Preventive Maintenance
Plan ahead to avoid downtime!Preventive maintenance contracts with Gotesco help you save time and money.
Performance Testing
Our service facilities are equipped with performance testing system for performance reports and witness testing of pumps.
Spare Parts
We developed various spare parts support programs and we do both supplies and fabrication of spare parts for you to enjoy options and flexibility.
Send you service request now: